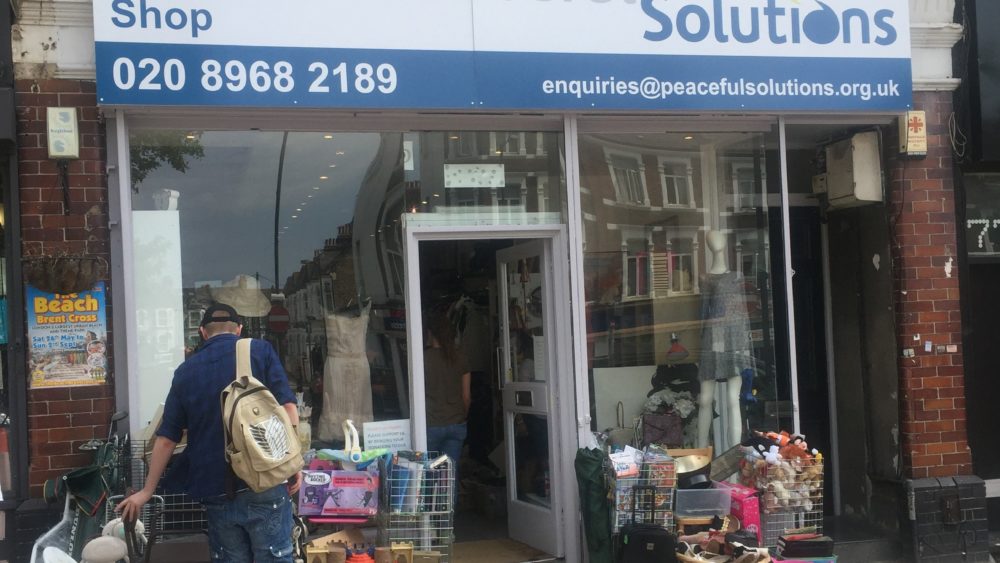 Maria Arpa
This week
Confessions of a Charity Shop Proprietor
Plus…
Maria's Midweek Mindfulness 
and
the Wednesday Whisper
Towards Sustainability
Small charities often struggle to find funding and we have had our moments. I keep saying that if what we do is not needed or not wanted then we will not find the funds to carry on. And, we're still here!
So in order to avoid the highs and lows of finding funding and smooth out some of the wrinkles we decided to see if running charity shops would provide for us. We opened our first shop in 2012 and had a very steep learning curve. Still, we stuck with it and, with a lot of work on David's part, we now have 3 shops and a wonderful team. The shops cover the basic core costs of the charity leaving us to raise funds for specific projects.
The charity shop business is funny, surprising, shocking and very hard work. So here are some highlights. We have been given the most amazing donations from our local community for example, a Chanel handbag and brand new Jimmy Choo shoes. We also get bags of donations with dubious contents like the time we found bullets.  Sometimes it can be yucky like a dirty nappy. Volunteers come in all shapes and sizes and mostly we meet amazing, hardworking, generous souls who volunteer because they like being plugged into the local community and like the work we do at the Centre for Peaceful Solutions. It's really fun talking to the customers who can spend ages looking for that one bargain or a child who picks up a toy and Mum has to buy it.
Do you have any donations that we can use for a special fundraising evening? If you've got decent stuff that you're not using or not wearing and you want some empty cupboard or wardrobe space and you can get it to us in London before the 20th November please let us know. Or if you want to come down on the 21st November and pick up a bargain we're opening late from 5pm to 9pm at the PS charity shop, 79 Chamberlayne Road, London NW10.
Maria's Midweek Mindfulness
The charity shops remind me of how a community can pull together and make something good happen. I don't take any credit for them, that's down to David's leadership and the hard work and cooperation of our staff and volunteers.
The Wednesday Whisper
Where do you experience community in action?
If you like this blog and what we do, please post, repost, tweet and support us to get the word out