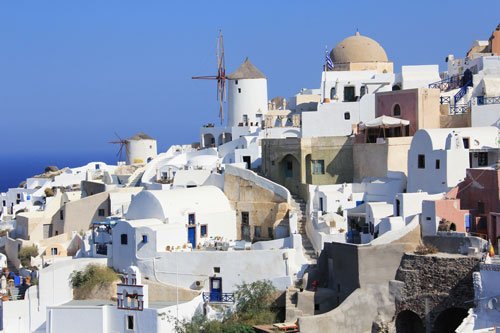 Maria Arpa
This week
An economic conundrum
Plus…
Maria's Midweek Mindfulness 
and
The Wednesday Whisper
I found this tale on Facebook posted by a friend of a friend….
In a little Greek village, times are tough and people are in debt to each other. A tourist shows up at the local village hotel. He goes to reception stops at the local hotel, produces a €50 note, puts it on the counter and asks if he can inspect the rooms.
The owner gives him keys to all his rooms and, as the tourist goes upstairs, the owner grabs the €50 note and runs next door to pay his debt to the butcher. The butcher takes the €50 note and runs down the street to repay his debt to the farmer. The farmer takes the €50 note and heads off to pay the feed supplier. The feed supplier takes the €50 note and runs to pay his tab at the Taverna. The tavern owner hands the money along to the local sex worker who has offered him "services" on credit. The sex worker then rushes to the hotel and pays off her room bill to the hotel owner with the €50 note.
The hotel owner then places the €50 note back on the counter and waits for the tourist to come back down. The tourist tells the owner that the rooms are not suitable, picks up his money and leaves. Somehow, the whole village is now out of debt and the tourist didn't stay.
Maria's Midweek Mindfulness
I can't get my head round this tale though it really tickles me and I wish life were this simple. I often look for ways to make life simple and find myself making my life more complicated.
The Wednesday Whisper
How do you complicate your life and how can you make your life more simple?
If you like this blog and what we do at the Centre for Peaceful Solutions, please share it with anyone you think might be interested.
Take a look at the website www.centreforpeacefulsolutions.org and get in touch if you want to hear more.