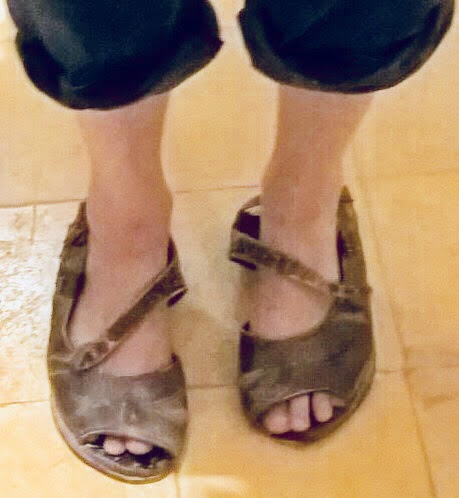 Maria Arpa
Maria's Midweek Mindfulness Moments
Throughout history there are recurrent stories of people who were gifted with the ability to 'see' past another's facade. These people intuitively find the route of deeper issues and because of this, they are the catalyst which sets about a change of events so profound it can appear that a miracle has occurred.
Call it what you will: miracles, insight, deep intuition… To have the ability to be able to connect so deeply with another human being to the extent that it brings about an awakening of some sort is nothing short of wonderful.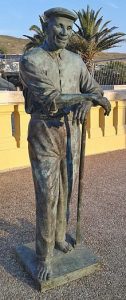 On my recent visit to Gozo, I visited the shrine of Madonna ta Pinu which is a place of healing and pilgrimage. Outside the church is a statue of a man called Frangisku Mercieca, better known as Frenc tal-Gharb.  
He was a simple farm worker who became aware of his abilities at the age of 35. Frenc tal-Gharb is known on the island as the healer who gave healing and comfort to many people. His reputation brought people from all over Gozo and Malta to seek his counsel, his herbal remedies, and his comforting words. Sometimes queues would form outside his 'clinic' and he would see people until 3 am. He never accepted payment and all donations were given to the shrine. He died in 1967 and now some 50 years later, people all over Gozo will tell you stories of encounters with him that were transformational.
I decided to try and find his house as I had done a couple of years ago with my dear friend Beverley, so I could show it to another friend Louisa.
A lovely lady called Sunta who knew him well gladly opened it up for us. There is a glass case where his sandals are on show. Sunta said we could remove the sandals and try them on. Delighted with the chance, I found myself standing in the shoes of a holy man and for that moment, in his shoes, I wondered whether we all have the potential to offer healing and peace to others.
So this week's whisper is simple. If you meet someone in need of healing, what will you offer them?
With love, light and gratitude. Maria Arpa -x-

As ever, running a charity means asking for help and support.

One thing you can do to help , is to tell others about our work so that we can spread the word. It would also help us greatly if you would post, repost, tweet and support us to get more subscribers.

If you have time to spare, or if you have an idea to share, or want to get involved please get in touch. We'd love to hear from you.
Sharing is caring…
Find us on social media:
Join our community!
Volunteer in our charity shop here
For more information on Giraffe Ears Day, email us at enquiries@www.centreforpeacefulsolutions.org