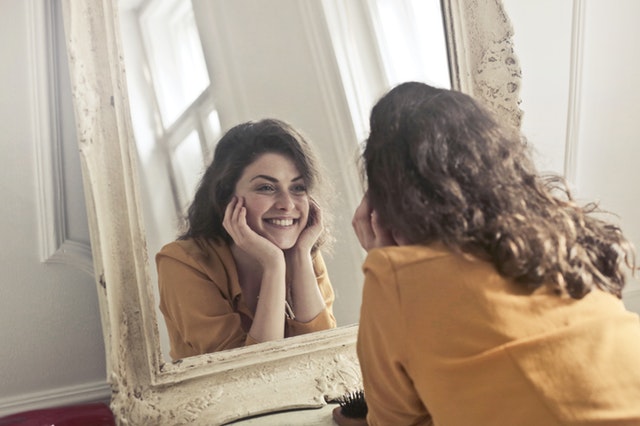 Maria Arpa
NEWSFLASH – ONLY 4 PLACES LEFT ON THE DRM TRAINING 18-20 April BOOK YOUR PLACE NOW
EARLY BIRD PRICE ENDS THIS FRIDAY
This week
To Laugh Or Not To Laugh?
Plus…
Maria's Midweek Mindfulness
and
the Wednesday Whisper
The Lighter Side…Or Is It?
On International Women's Day which, incidentally, is also my birthday I noticed the flurry of significant messages made all the more important by the lid lifting on sexual violence that is prevalent and making the headlines.
Yet, among all the compelling displays of girl power, I couldn't help but laugh at this…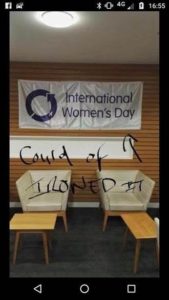 … made all the more funny by the poor grammar.
Am I allowed to laugh at this or does it feed the very substance of that which we are wishing to change? Should I object to it? Can I do both?
Can we take a pause to laugh at the state of things? How do we balance this with our need for fairness and safety by remembering that some of how we treat each other is intolerable and way beyond acceptable?
Maria's Midweek Mindfulness
This week I'm choosing humour.  Sometimes I like to take a step back and see the madness of what we have created and see the humour in it.
The Wednesday Whisper
What do you see when you take a step back and observe?
Running a charity involves asking for help and support.

If you like this blog, would you post, repost, tweet and support us to get more subscribers.

If you want to know more please get in touch.

We'd love to hear from you.
Sharing is caring…
Find us on social media:
Join our community!
Volunteer in our charity shop here
For more information on Giraffe Ears Day, email us at enquiries@centreforpeacefulsolutions.org