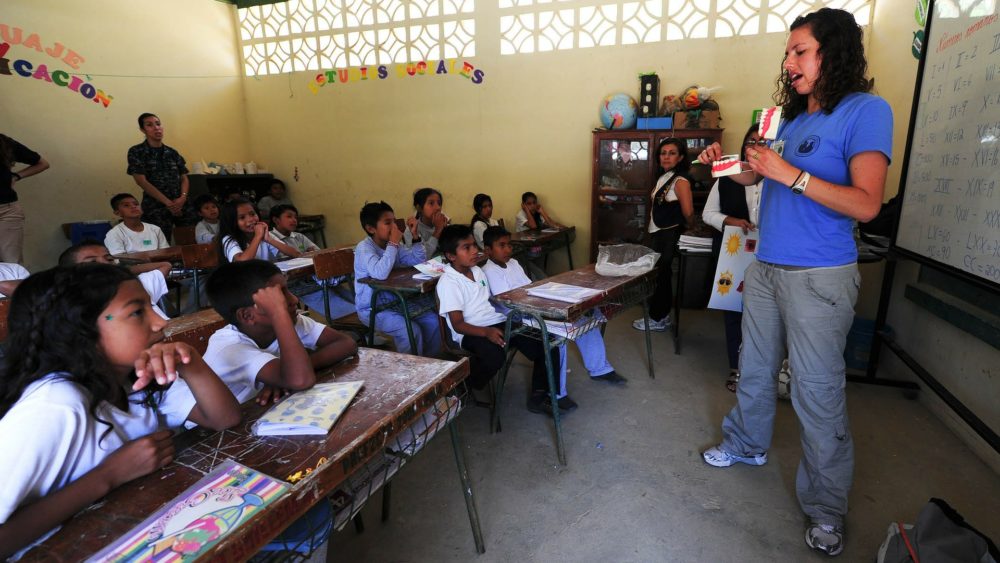 Maria Arpa
This week
Schools Again
Plus…
Maria's Midweek Mindfulness 
and
the Wednesday Whisper
Lunatic Leadership – Heated Arguments
Just when I was feeling a bit anxious about an idea for this week's blog, I remembered that schools can always be relied on to show living demonstrations of Lunatic Leadership so a bit like how a comedian can always fall back on a sex or toilet joke to get a titter, I can pretty much rely on there being some crazy example of the nonsensical imposition of rules when I turn my attention to schools.
So, this week, a 13-YEAR-OLD boy has been excluded from school for refusing to wear his blazer – despite temperatures reaching a staggering 33C.
He was ordered by teachers – including some who were wearing short sleeve shirts – to put his black blazer on while walking between classes.
Blake told them he was carrying his blazer because it was "ridiculously hot" and he was sent home for breaking the school's uniform policy. This happened at King Edward VI Sheldon Heath Academy, in Birmingham, last Thursday when the temperature was 33C. He has now been ordered to stay at home this week and warned he will be excluded again if he refuses to wear his blazer in future.
To my mind, when a young person uses their initiative to care for their own wellbeing, at no cost to another human being and can explain that with a sound rationale, why on earth would we 'turn enforcer'. Instead I would be thanking that person for drawing my attention to a problem in the rules, inviting him to discuss the best way to communicate it to everyone and working with him so he feels included and doesn't turn 'lone ranger'. That would be a much better atmosphere to have in any school. So, I see that the way many schools behave produces the very problem they then use enforcement to resolve.
Maria's Midweek Mindfulness
Incidents like this really affect me so this week I'm reflecting on what is the best use of my time and resources that will have the most impact in bringing Restorative Practices into the education system.
The Wednesday Whisper
What is the best use of your time and resources that will have the most positive impact?
Running a charity involves asking for help and support.

If you like this blog, would you post, repost, tweet and support us to get more subscribers.

If you want to know more please get in touch.

We'd love to hear from you.
Sharing is caring…
Find us on social media:
Join our community!
Volunteer in our charity shop here
For more information on Giraffe Ears Day, email us at enquiries@centreforpeacefulsolutions.org