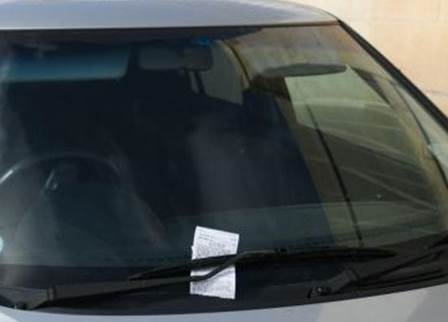 Maria Arpa
STOP PRESS – IF YOU WISHED YOU HAD BOOKED THE 3 DAY DRM TRAINING 18-20 APRIL, WE HAVE A PARTICIPANT THAT WOULD LIKE TO SELL ON HER PLACE. First come, first served. Contact us
This week
Lunatic or Lovely Leadership – You Decide?
Plus…
Maria's Midweek Mindfulness 
and
the Wednesday Whisper
When is a parking ticket not a parking ticket?
If you know me you know how much I love Gozo. On my recent trip I walked back to my car to find a parking ticket on the windscreen. Of course, in that moment Gozo went straight to the bottom of my favourites list. I then looked at the ticket to try and figure out how and where to pay the fine only to notice the amount payable is €0.00. Feeling slightly confused I read the instructions:
Please be informed that the vehicle mentioned above, the registered offender was on date, time and place observed committing the traffic infringement as indicated above. These offences are neither acceptable nor excusable and are not to be repeated. For this occasion ONLY you are being warned instead of prosecuted. The local warden is on patrol to render the best service in a community.
So, a ticket with a telling off but no fine and Gozo went straight back up to the top of my favourites list. I vote lovely leadership but a little part of me wonders whether issuing a pretend ticket is a teensy weensy bit lunatic?
Maria's Midweek Mindfulness
Parking tickets got me thinking about rules and reminded me just how useless rules are and how I make very careful choices about which rules I comply with and what my reasons are for doing so.
The Wednesday Whisper
What is the stupidest rule that affects your life? Do you actively oppose or quietly comply? And can you name your reasons for doing so?
Running a charity involves asking for help and support.

If you like this blog, would you post, repost, tweet and support us to get more subscribers.

If you want to know more please get in touch.

We'd love to hear from you.
Sharing is caring…
Find us on social media:
Join our community!
Volunteer in our charity shop here
For more information on Giraffe Ears Day, email us at enquiries@centreforpeacefulsolutions.org