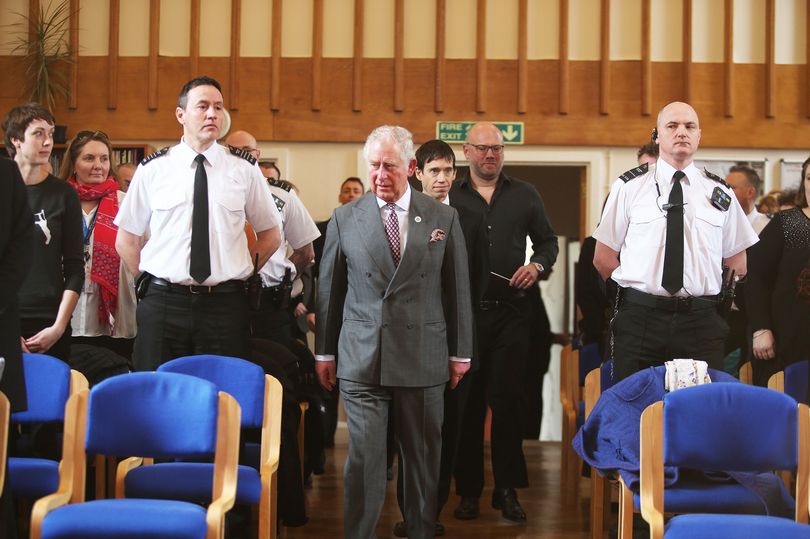 Maria Arpa
This week
Going up in the world
Plus…
Maria's Midweek Mindfulness 
and
the Wednesday Whisper
Maria Meets Prince Charles
Amid this week's press coverage about Prince Charles visiting Dartmoor prison, there was no mention of the Centre for Peaceful Solutions. However, I'm pleased to say that we did get our share of the attention and HRH even accepted a copy of both of my books.
The prison choir put on a breath-taking performance of excerpts from Carmen in the chapel (pictured). I was outside of the photo but made it into the group that actually met with and spoke to the Prince and the Minister for Justice.
I'm really pleased to say that both HRH and the Minister had warm and radiant auras and I left the meeting feeling very positive.
Maria's Midweek Mindfulness
I've started paying attention to auras. I realise I had gradually stopped doing this and meeting HRH re-awakened that part of me.
The Wednesday Whisper
How do other people's auras affect you? How does your aura affect other people?
Running a charity involves asking for help and support.

If you like this blog, would you post, repost, tweet and support us to get more subscribers.

If you want to know more please get in touch.

We'd love to hear from you.
Sharing is caring…
Find us on social media:
Join our community!
Volunteer in our charity shop here
For more information on Giraffe Ears Day, email us at enquiries@centreforpeacefulsolutions.org