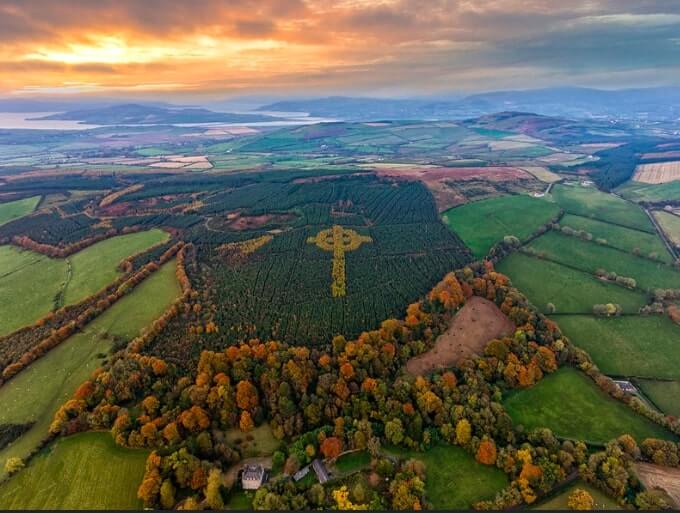 Maria Arpa
This week
Faith, hope, love
Plus…
Maria's Midweek Mindfulness 
and
The Wednesday Whisper
St Patrick's Day
St Patrick's Day is a day when Ireland and the Irish come to mind. So, for today's blog I wanted to see how we can connect with Irish Celtic Spirituality. Connecting with God through the Irish landscape and sweeping coast line is not difficult. The beauty of Ireland's nature is the imprint of the Beloved Divine Energy. It's easy to imagine God is close at hand. Celtic culture is instantly recognizable; the art, the music, the dance and literature are as meaningful today as ever. And, of course Ireland is a place of Pilgrimage and Hermitage
So, today, though I'm not Irish and though I know that Ireland has had its fair share of social problems and injustice,  I celebrate a land, a people and a spirituality that connects us all to beauty.
Maria's Midweek Mindfulness
We can all benefit from practicing Celtic spirituality in our own way. I've taken a pilgrimage into my soul.
The Wednesday Whisper
Are you in need of an inner pilgrimage before we come out of lockdown? Or can you express what's in your heart through art?
If you like this blog, please share it far and wide
A heartfelt request – back in lockdown, our charity shops are closed – please consider donating to the charity as we try to recover losses of Covid Restrictions due to the closure of our charity shops