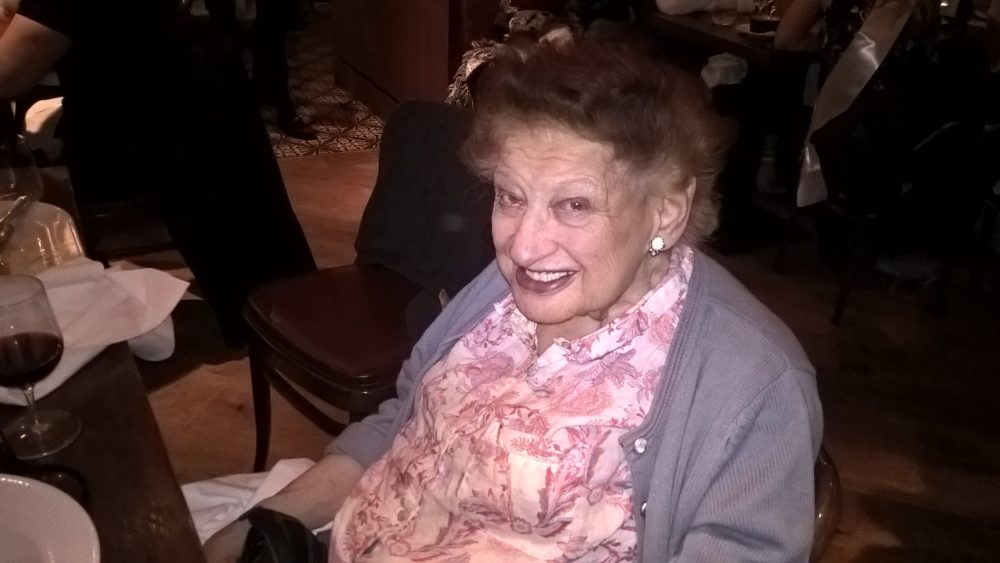 Maria Arpa
This week
Anniversaries – one year on.
Plus…
Maria's Midweek Mindfulness 
and
the Wednesday Whisper
A year ago on 14th June 2017.
This week I noticed myself feeling out of sorts. I couldn't put my finger on the problem until I joined the dots. One year ago on the 14th June my mother died. For those of you that don't know me well, my mother lived with us for almost 20 years and was a central figure in our family so her death signalled a big change.
On the same day the Grenfell tragedy was happening. Grenfell Tower is not far from where I live.
One year on I am wondering about the significance of the anniversaries of loss. What is the point of marking such occasions?
In terms of the loss of a loved one, I guess the marking of a year helps us to connect to the spirit of our loved one, gives us an opportunity to chart our journey through the grief and provides a way to measure change
For the victims of Grenfell, I understand the importance of calculating the impact of, not only the fire itself, but how this tower represents almost every aspect the failings in how we run our society. I could write volumes on the lunatic leadership of this tragedy. I choose to leave that to those who are more deeply connected to the effects unless I am called upon to contribute. I still feel the grief for everyone involved even those we have judged to have made it worse.
Maria's Midweek Mindfulness
I'm remembering my Mum and her life.
The Wednesday Whisper
How is loss and grief for you?
Running a charity involves asking for help and support.

If you like this blog, would you post, repost, tweet and support us to get more subscribers.

If you want to know more please get in touch.

We'd love to hear from you.
Sharing is caring…
Find us on social media:
Join our community!
Volunteer in our charity shop here
For more information on Giraffe Ears Day, email us at enquiries@centreforpeacefulsolutions.org